How Designers Save Hours of Time Using These 5 Ivy Features
There is never enough time to get everything we want done. Why do you think Cher kept on wanting to turn back time? It wasn't to take back some words that hurt someone, it was so she could have more time to manage her design business. Okay…maybe that wasn't Cher but you get the point. Managing a business is often so time-consuming that you end up spending a lot of time on admin, and a lot less design time. Luckily, you don't need to "turn back time" cause we've "found a way" (more like 5) to save it.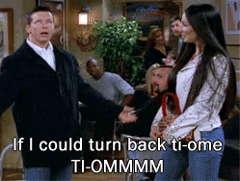 1. Fast Track Sourcing Products with the Ivy Clipper
Sourcing products is time consuming. You need to drive to the design center, take a picture of a fabric swatch on your phone, and then upload that picture to your computer so you can somehow add it to a proposal? Those hours wasted are over! The Ivy Product Clipper extension allows you to seamlessly clip products from your favorite websites in seconds, plus, create beautiful proposals that include picks your clients will love. WARNING! This is pure awesomeness.
Check this out.
Life before the Ivy Product Clipper = > Visit store > Take a picture of fabulous wallpaper > upload fabulous wallpaper picture to your computer and save it > add wallpaper to an email or send it to your client > waste a lot of time.
Life with the Ivy Product Clipper = > Visit the wallpaper vendor's website and clip fabulous wallpaper in seconds > wallpaper added to your product library in Ivy > create a beautiful proposal> win over your client > BOOM >.
Save time by divorcing manual sourcing and fall in love with the Ivy Product Clipper.
2. Buy More Time by Getting Paid Online
You know what takes up a lot of your time? Waiting for your money. Going to the bank. Depositing a check. You're going to make a decision right now that's going to CHANGE YOUR LIFE.
Ready? Close your eyes….
Keep them closed….
A little more….
Okay, now open!
You're going to start getting paid online through Ivy! No more checks, no more waiting. You're going to start accepting payments through Ivy, and it's going to take your business management and sanity to the next level.
Ivy makes it really easy for clients to pay you by credit card or ACH/bank transfer, and direct deposit makes it even easier for you to to receive that payment within 2-3 business days.
"I love how we can send proposals that have individual cut sheets and people can pay online. My clients appreciate that level of professionalism, our streamlined approach, and they like being able to pay with a credit card on their end." – Ivy Designer Barbi Stalburg, Stalburg Design
The most important step you need to take to accept online payments is to set up your bank information directly in your Ivy account. Learn how to do that by watching the short video below!
3. Run Your Business like a Boss
One of the main frustrations that we repeatedly hear from designers is that administrative tasks take up 90% of their time, leaving only 10% for design. The Ivy Project Tracker is going to switch those stats around so that you can design 90% of the time and use the remaining 10% for that other stuff.
The Ivy Project Tracker is essentially your FF&E schedule, a smart spreadsheet that is automatically populated for you with all of the products and services that live within the project, giving you a birds eye view of everything going on within your project.
It breaks down any product/service within your project, no matter their stage and status, and shows you the detailed cost, shipping, and delivery information.
Basically, it makes it SUPER easy to manage all the moving parts of your project and business.
4. Say, "Bye,Bye" to Messy Word Documents
Messy word documents are so out of style. Ivy makes over your documents so that you can create beautiful, professional looking proposals, invoices, and purchase orders at a tap of a button. Dress your brand to impress and win over clients. You can add images and product details to your proposals instantly, (plus create tear sheets, invoices, and purchase orders in the click of a button) and your clients can choose which products and services to approve.
Ditch word documents, manual work, improve client communication, and look good while you do it.
5. Manage your Time and Tasks On-The-Go
Never leave home without the Ivy mobile app.You'll be able to track every minute of your time so that not a single cent falls through the cracks. You can enter your time manually or track every second with the Stopwatch feature. You can also create and manage tasks and assign different to-do items to yourself and your team. Install the Ivy app on either iOS or Android now and stay on top of your time and your tasks wherever you are.
There is never going to be enough time in a day to get everything you want done but these 5 features are a step in the right direction. One little change at a time and you'll never have to turn back time.
---
Ivy is the # 1 software for designers. To learn more about Ivy, schedule a demo with an Ivy Guru who can show you how designers use Ivy to streamline their workflow and make more time for what they love, design.